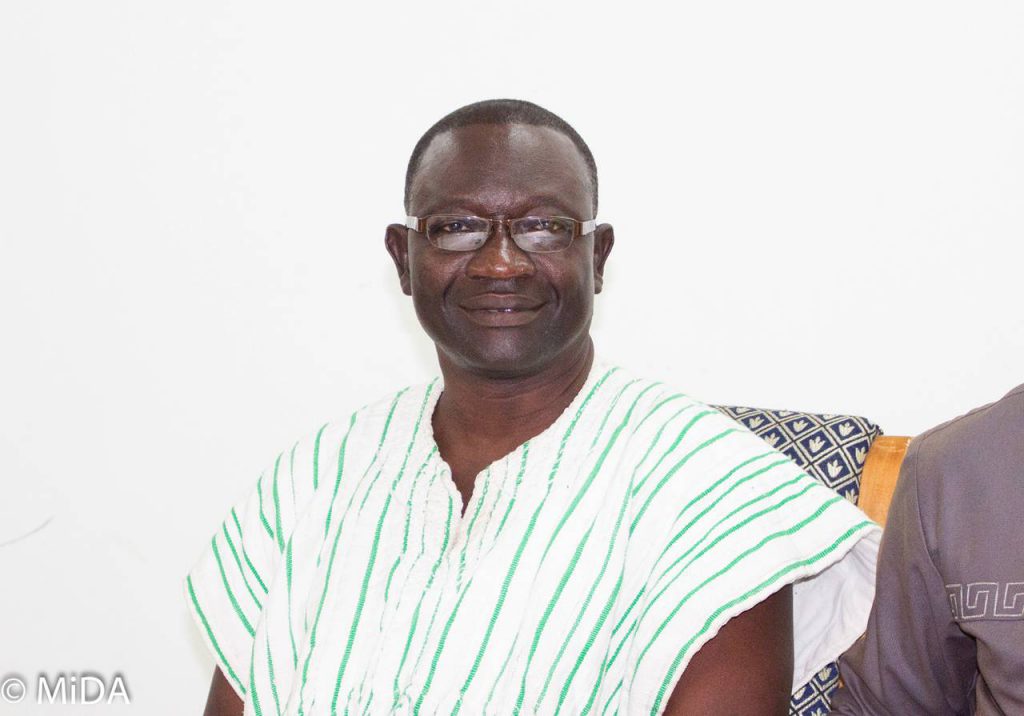 Accra, Jan. 22, GNA -The Ghana Standards Authority (GSA) has held a send-off ceremony for Mr Frank Kofi Nagetey, the Deputy Director-General (DDG) in charge of Conformity Assessment, who is taking a bow from the Authority after over three decades of sterling service.
A brief but colourful and well-attended celebration, which attracted top management members, senior as well as junior staff of GSA, also marked the 60th birthday of Mr Nagetey.
Professor Alex Dodoo, the Director-General of the GSA, eulogized Mr Nagetey for his immense contribution to the success of the organization.
He said as a big institution, it was necessary for GSA to recognize and give a befitting farewell to people whose efforts and contributions have led to its forward march.
"It's important to tell Mr Nagetey that we value what he's done for GSA and we want to immortalize that. On behalf of the GSA, we say thank you and may God continue to bless you," Professor Dodoo said.
Dr Poku Adusei, the Deputy Director-General (General Services) of GSA, also congratulated Mr Nagetey for his tremendous achievement during his 34 years stint with GSA, hoping that the Authority would continue to tap on his technical know-how.
Mr. Charles Amoako, the Deputy Director-General in charge of Operations, also praised his retiring colleague's expertise and work ethics adding that he has learnt so much from him during his stay at GSA.
Mr Nagetey was grateful for the honour bestowed on him and advised the staff to be dedicated to their work and to upgrade themselves on the work of GSA and work towards further improving the technical competence of the organization.
"We have to learn. We shouldn't stop learning because the field in which we are, is so dynamic," he counselled advised the staff.
Optional speeches in honour of the celebrant were given during the programme.
On behalf of the Executive Committee of GSA, Dr Adusei and Mrs Barbara Apefa-Wuttor Asem, Head of the Legal Department presented gifts to the outgoing employee.
He has over 30 years of experience in Standardization and Conformity Assessment and has held various positions at the GSA, including Head of Destination Inspection Department, Head of Food and Agriculture Department, Head of the Microbiology Laboratory, Director of Inspectorate Division, and Deputy Executive Director (Commercial Services).
He was very instrumental in the establishment of the Destination Inspection activities at the GSA and worked very closely with the Ministry of Trade and Industry to implement Destination Inspection Scheme, which included the inspection of High Risk Goods imported into the country.
Mr Nagetey, who is an ISO 22000 Auditor in Food Safety Management System, has exhibited a lot of maturity and capability in executing his assignments at the GSA.
GNA