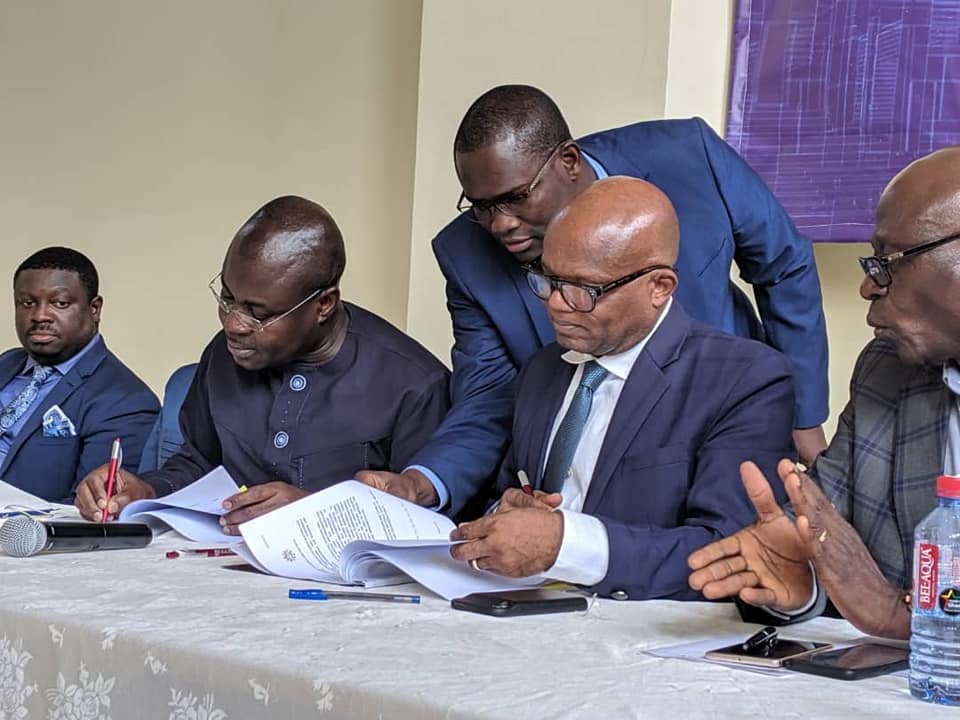 The Ghana Standards Authority (GSA) and Local Government Service (LGS) on Tuesday, September 17, 2019, signed a Memorandum of Understanding in Accra.
The MoU sets out the basis on which the two organisations will collaborate to help improve the quality of infrastructure, facilitate trade and protect consumers, "Decentralizing Quality Infrastructure to Facilitate Trade and Protect Consumers".
Prof Alex Dodoo Director-General of the Ghana Standards Authority (GSA) signed on behalf of the Authority, while Dr. Nana Ato Arthur, Head of the Local Government Service signed on behalf of LGS.
The gathering was addressed by Prof Dodoo and Dr Arthur, as well as Hon. Kwesi Adjei-Boateng, Deputy Minister of Local Government and Rural Development.
The MoU covers areas such as;
I. Standards Development
II. Conformity Assessment
a. Certification
b. Testing and Inspection
III. Metrology
IV. Information Exchange
V. Training
VI. Fees and Fines
Possible Areas of Collaboration include:
I. Implementation/Enforcement of the Ghana Building Code, which shall include but not limited to the mandatory certification and conformity assessment of all building and construction materials with primary focus on precast concrete products, reinforcement materials, batch concrete and aggregate
II. Training of relevant staff of Metropolitan, Municipal and District Assemblies on the content and implementation of the Ghana Building Code and other relevant national standards.
III. Enforcement of National Standards for Outdoor Signs and Advertisement
IV. Calibration and verification of all weighing and measuring devices such as weigh bridges, weighing scales and pressure guages.
Surveillance to ensure that all such devices for manufacturing and trade have