The Department is a third-party Certification body (CB) that carries out Management Systems Certification Services for organizations seeking certification for their management system.
The Department is accredited to ISO/IEC 17021-1 by Deutsche Akkreditierungsstelle GmbH (DAkkS), a German accreditation organization. The scope of accreditation is ISO 9001 under EA 12: (Chemicals, Chemical Products, and Fibres) and EA 14: (Rubber and Plastic Products).
The department also offers certification in these areas:
ISO 9001 (QUALITY MANAGEMENT SYSTEMS)
ISO 22000 (FOOD SAFETY MANAGEMENT SYSTEMS)
HAZARD ANALYSIS & CRITICAL CONTROL POINT (HACCP)
ISO 14001 (ENVIRONMENTAL MANAGEMENT SYSTEMS)
ISO 45001 (OCCUPATIONAL HEALTH AND SAFETY MANAGEMENT SYSTEMS)
Companies, whose management system had been certified, provide products/services in the following areas:
Rubber & Plastics companies
Chemicals companies
Management of waste of mining companies
Oil marketing companies
ICT solution providers
Building & Construction Companies
Food companies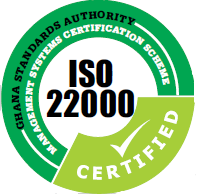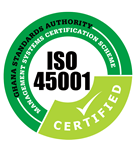 HOW TO GET APPLICATION FORM
Send your application enquiries to this e-mail address:
scd@gsa.gov.gh and application form will be delivered to your
e-mail address.
HOW TO GET CERTIFIED
STEP A – Submitted application is reviewed for adequacy. If adequate, GSA MSCS provides you with a contract based on the size and nature of your organization. We can then proceed with the audit after signing the contract.
STEP B – GSA-MSCS may perform a 'pre-audit' to give an indication of your company's readiness for the certification. This is optional. The pre-audit assessment is usually found useful in identifying any weaknesses and building confidence in your systems before the formal audit.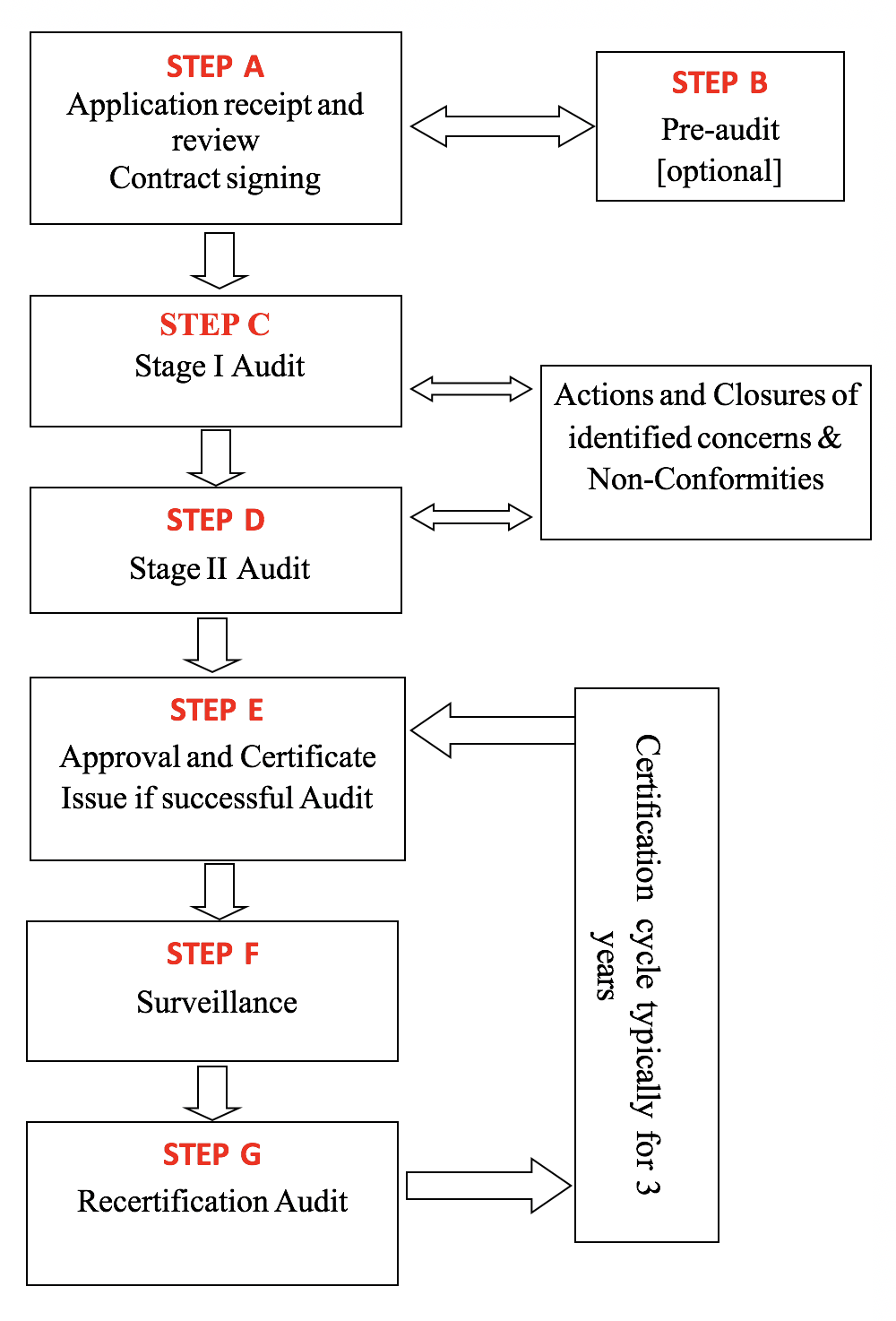 STEP C – The first part of the formal audit is the 'Stage I. This evaluates the compliance of your documented system with the requirements of the applicable standard(s). This is to better understand the nature of your company, effectively plan the rest of the audit and examine key elements of your system. A report will be issued identifying any concerns or observations for immediate action.
STEP D – This is 'Stage II' of the initial certification audit process. This audit involves interviews, examination of records, observation of working practices to determine how compliant your processes are with the standards and your own documentation system. The findings of the audit are classified as either major or minor non-conformances along with other observations and opportunities for improvement.
STEP E – Once you have addressed the non-conformities, a technical review of the audit reports will then be conducted by an Approval Committee to confirm the issuance of a certificate or not.
STEP F – Surveillance audits will be scheduled at eight to twelve month intervals after the initial certification depending on the contract. During the visits, we review the implementation of the action plan addressing the past non-conformities and examine certain mandatory and other selected parts of the system in line with an audit plan that is provided you before each visit.
STEP G – Before the third anniversary of the initial certification, our routine visit will be extended to enable a re-certification audit. Surveillance visits will then continue, as before, on a 3-year cycle
Certification Resources
| Name | Download |
| --- | --- |
| GUIDELINE FOR APPLICANTS FOR MS CERTIFICATION | Download |
| GUIDELINE FOR HACCP CERTIFICATION | Download |
| GUIDELINES FOR USE OF STANDARD MARK | Download |
| POLICY STATEMENT ON IMPARTIALITY | Download |
| SUSPENSION WITHDRAWAL REDUCTION OF SCOPE | Download |
| APPEALS HANDLING | Download |
| COMPLAINTS HANDLING | Download |
| PROCEDURE FOR CONDUCTING REMOTE AUDITS | Download |